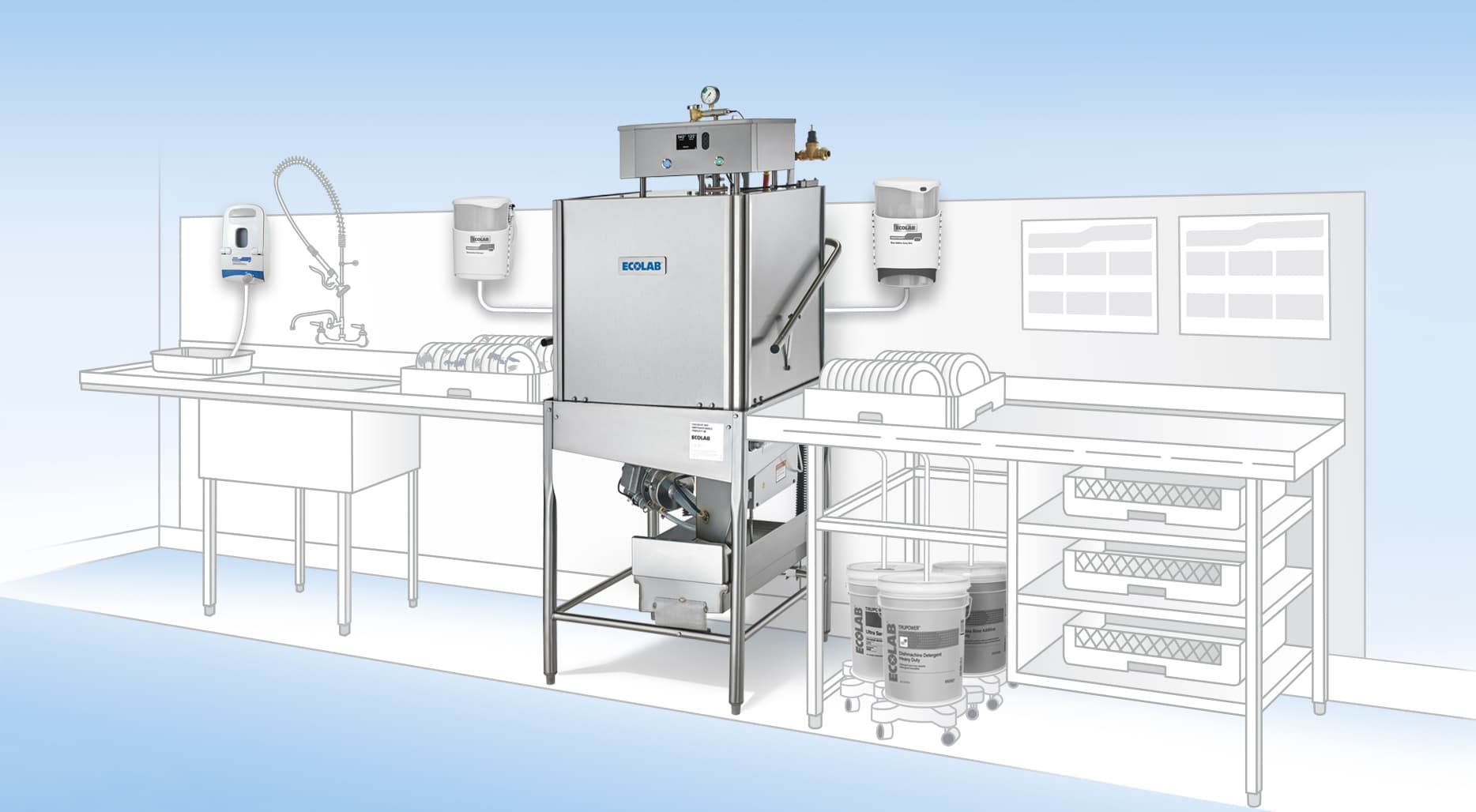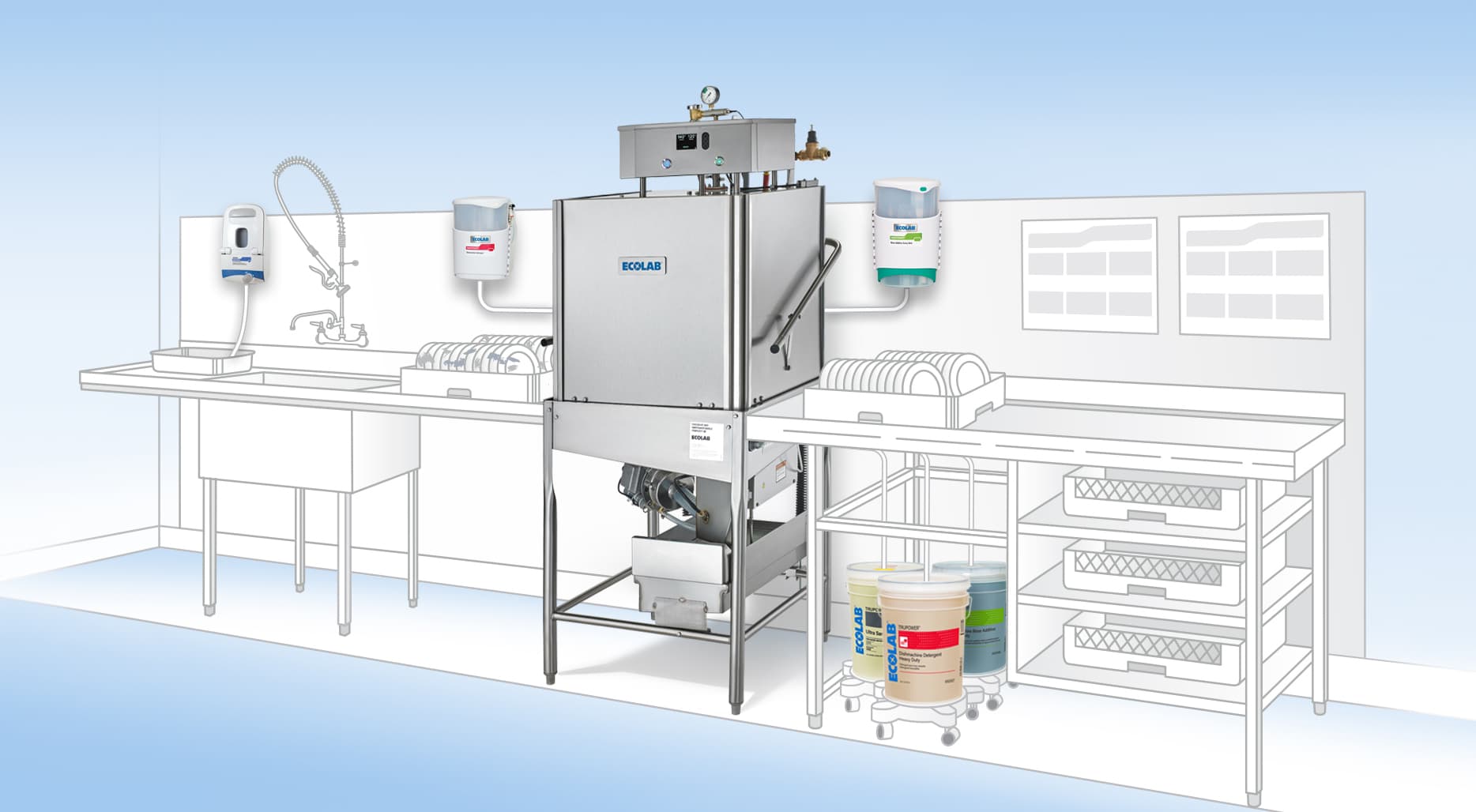 ELT Dishmachine
close
An intuitive digital display and automated sequences promote a positive user experience and decreased training costs. By showing time and temperature, dishmachine operators can easily see how the machine is performing.
close
The short cycle time of 67 seconds
frees up labor and allows employees
to focus on other tasks in the back
of house while maintaining
outstanding results.
close
The recirculating design provides
a reduced water usage of only
0.83 gallons per rack. This helps
to drive operational efficiencies
by lowering utility costs.
close
This dishmachine has the option to use either solid or liquid chemistry, which allows for versatility depending on your needs and business priorities.
SOLID CHEMISTRY
SOLID CHEMISTRY
LIQUID CHEMISTRY