Customer
Story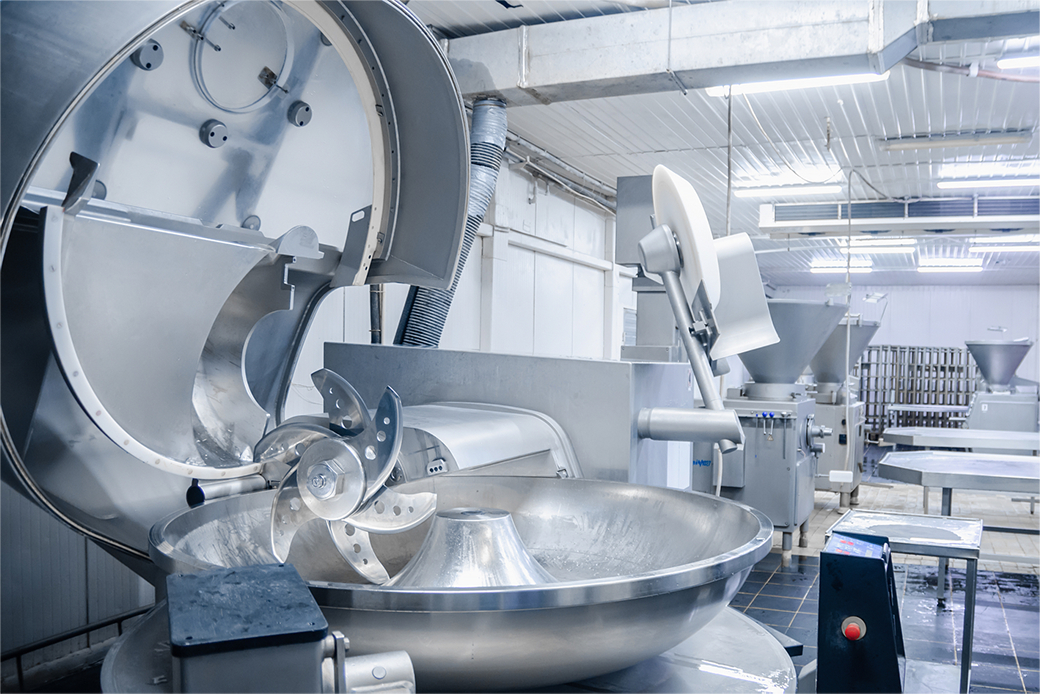 SENSORS
The customer decided to implement Manual Cleaning Insights (MCI) because they wanted to better monitor and manage their cleaning, sanitizing and disinfection processes.
Sensors and Ecolab controllers were installed on cleaning stations to start capturing critical parameters (e.g. water flow, chemistry concentration) and set limits around them.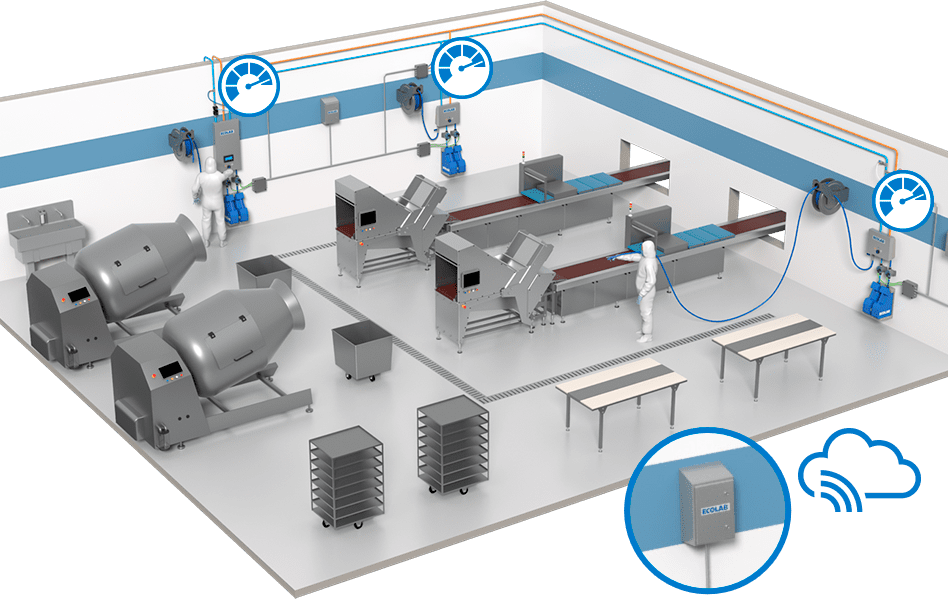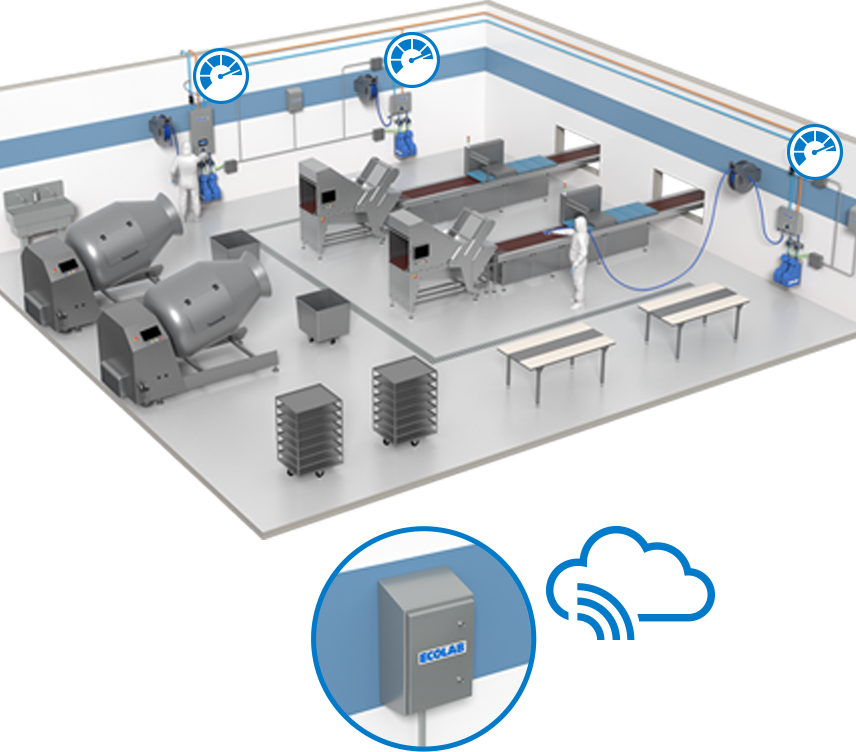 Clear.
EMAIL ALERTS
Soon after the sensors were installed and configured, the customer received email alerts notifying them water flow rates were exceeding the set limit of 45 L/min — often reaching 60 L/min or above.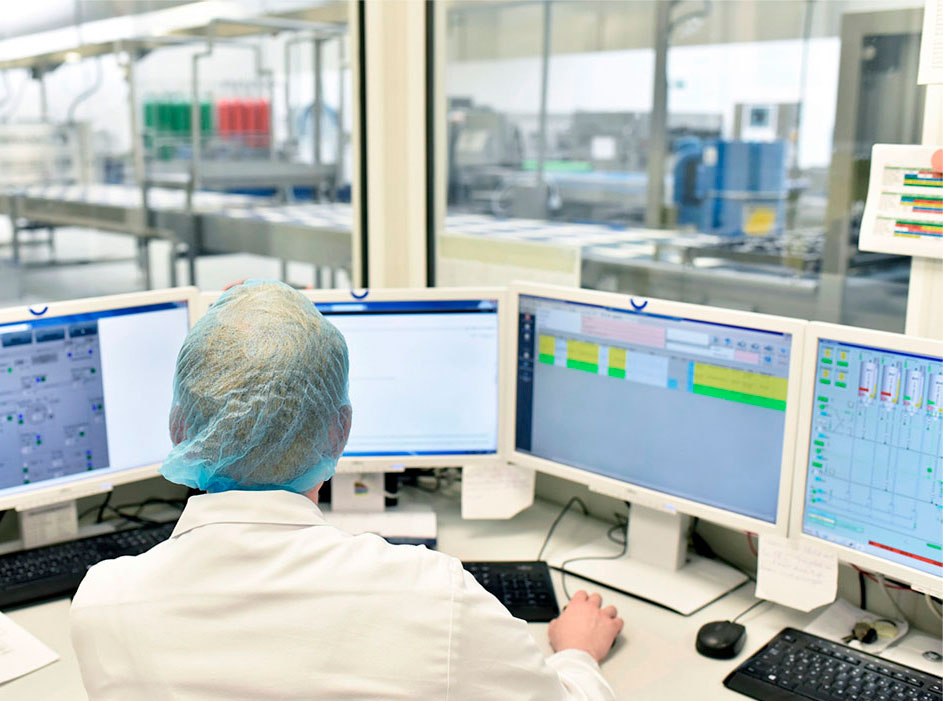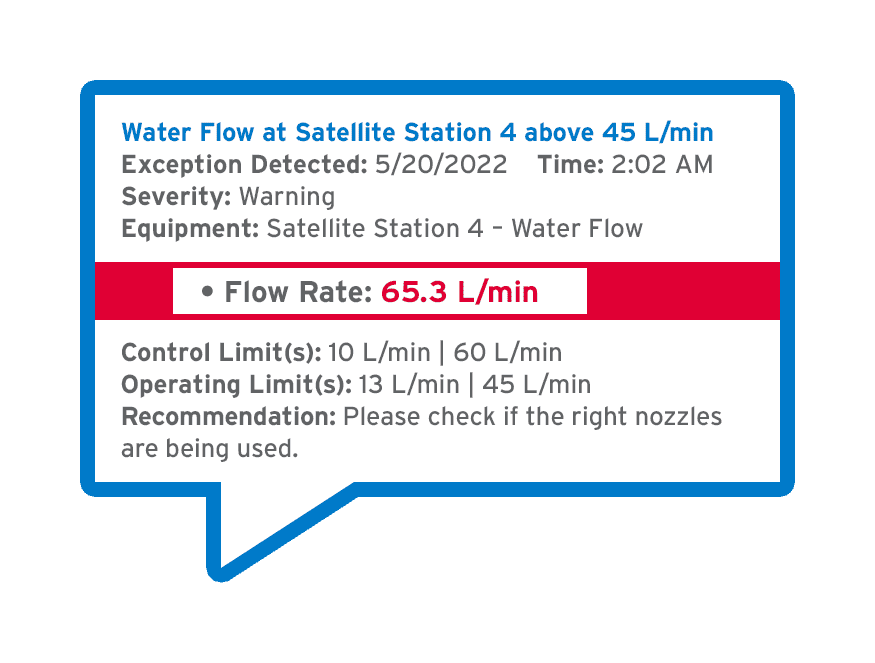 Clear.
MCI DASHBOARD
To better understand why and how often these fluctuations were happening, the customer's sanitation supervisor went to the MCI dashboard.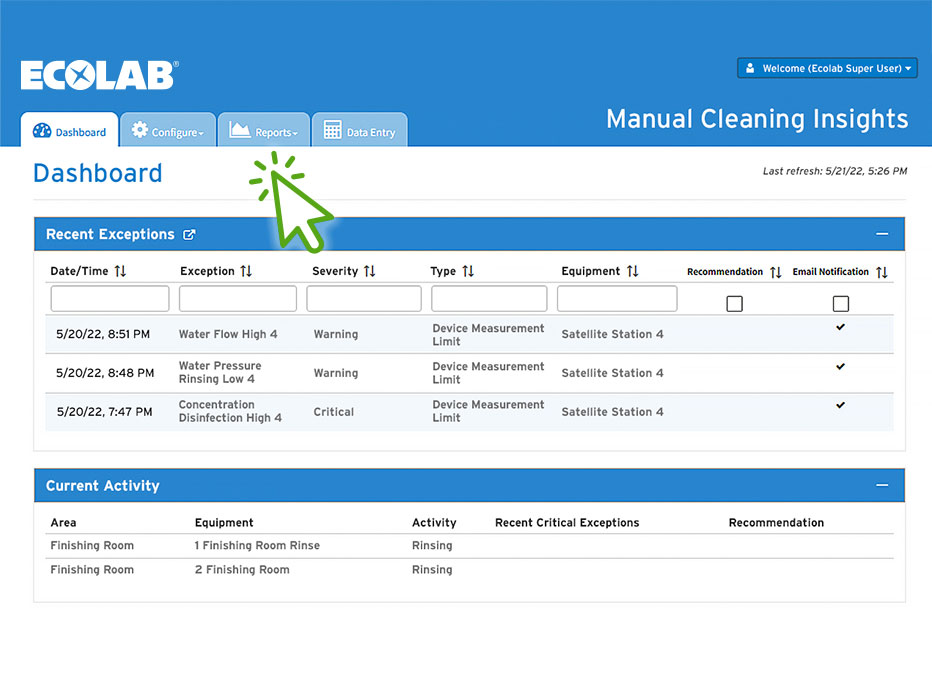 Clear.
MCI DASHBOARD
Sorting through data
By going into the Process Monitor, they were able to quickly filter the search results by the specific time period and equipment.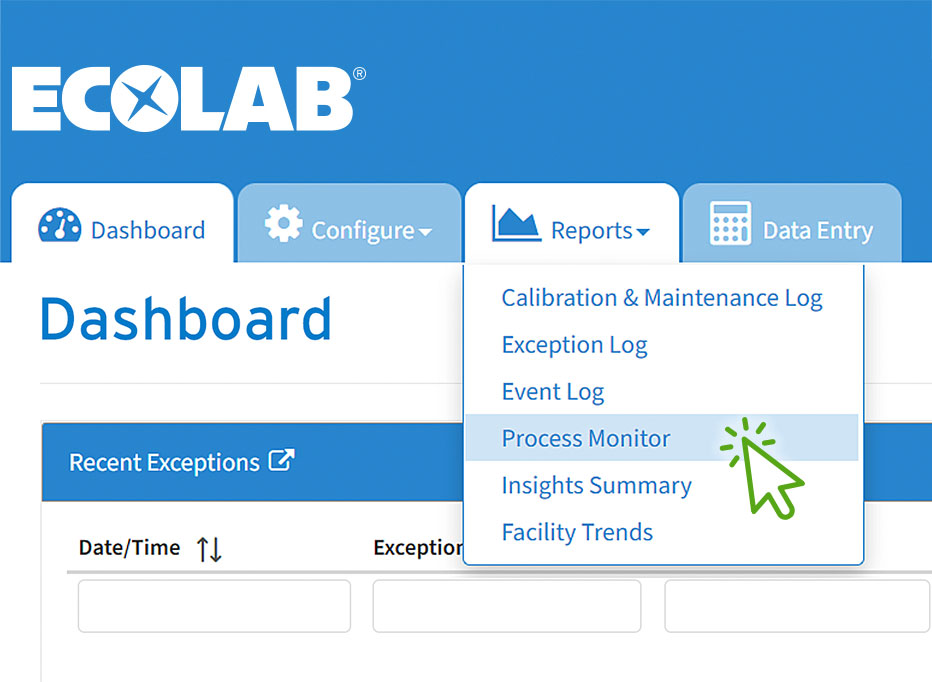 Connected.
ACTION
After further investigation, the sanitation supervisor confirmed the operators were manipulating the rinsing nozzles — or not using them at all, which led to a higher and unnecessary consumption of water and energy.
Ecolab recommended the optimal rinsing nozzles and the customer trained their operators on their correct usage.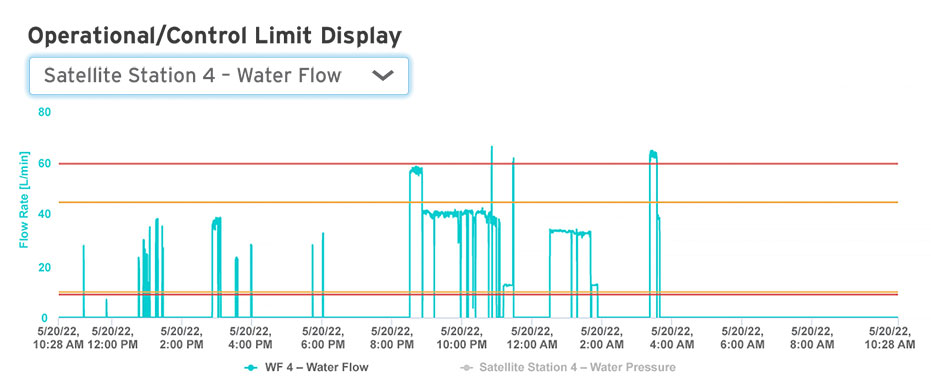 Connected.
ACTION
By acting on the alerts and recommendations provided by MCI, the customer reduced their hot water usage during manual cleaning by
25%